This page has the bronzes and woodcarvings that are currently for sale.  I'm also offering for sale; custom carvings from your photos of your pets either as a relief or in-the-round.  Reliefs may be carved in Cottonwood bark as in the photo above of the Daschund pups.  Prices for these start at $300.00 please contact me for more information
"Female Collard Lizard"
  Basswood 3'X 5"x 7" 
            $600.00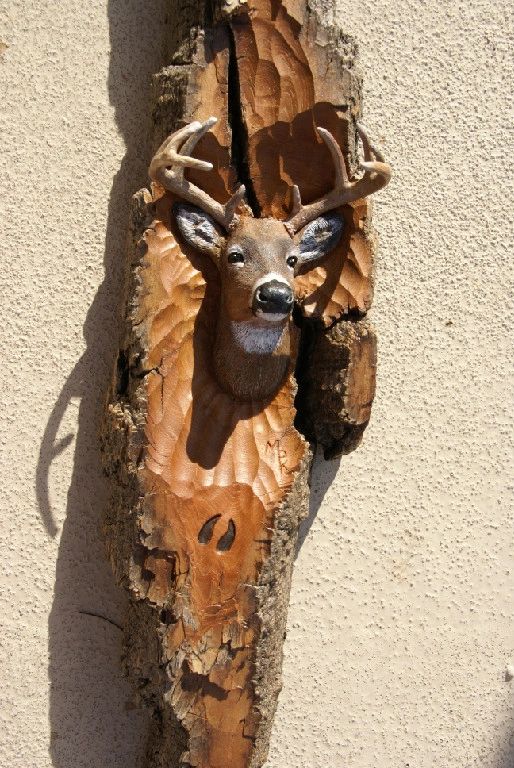 "White-tailed Deer"
Basswood/Cottonwood Bark
          3"x 5"x 20"
           $600.00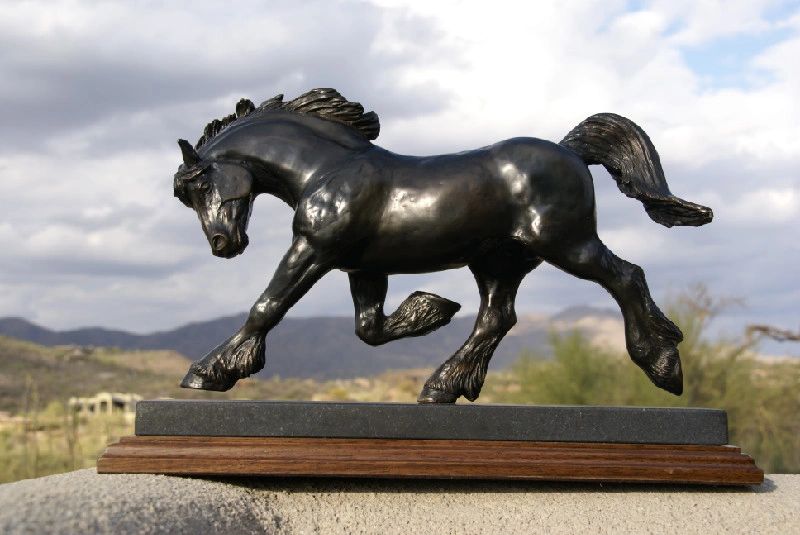 "Friesian"
Bronze  5"x 9 1/2"x 14 1/4"
           $1,800.00
                 "Gypsy Vanner"
This bronze is the same as above with a patina
that makes him a different breed.  Both breeds 
have feathery legs.
                   $1,800.00
                      "Javelina Sow"
                Bronze 3 1/4"x 3 1/4"x 6"
                         $495.00
  A Boar and three piglets will be available soon
 "Skipper" was carved in Basswood and inlayed in Cottonwood Bark.
The cat is approx. 5" x 8", the bark much larger.   This was done for
 friends, Skipper was more than a cat to them.  I can carve your pet
in this way for between $300.00 and $600.00 depending on the size.
This is Basil carved the same way as the above cat, in Basswood mounted on Cottonwood Bark.  This time showing the photo that I worked from.
Sadie and the photo I worked from.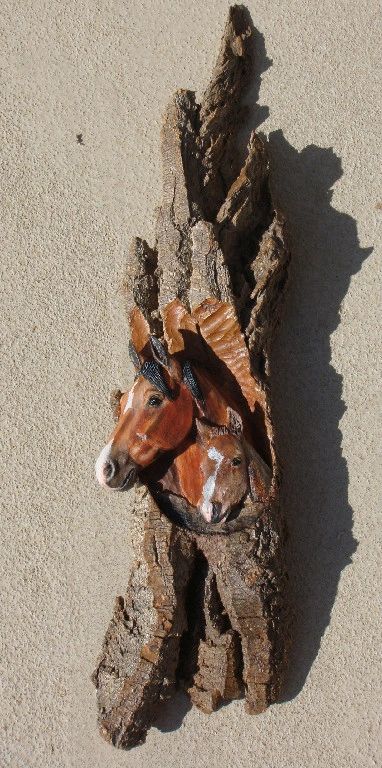 Wolf head carved in Cottonwood Bark.                          Jody & Jasper, a mare and her foal that I use to own.
Beau, my sisters Trakehner horse.
This is my Quarter horse mare "Regis" carved in Cottonwood Bark.
This is Shorty, I can carve your horse in Cottonwood bark too.